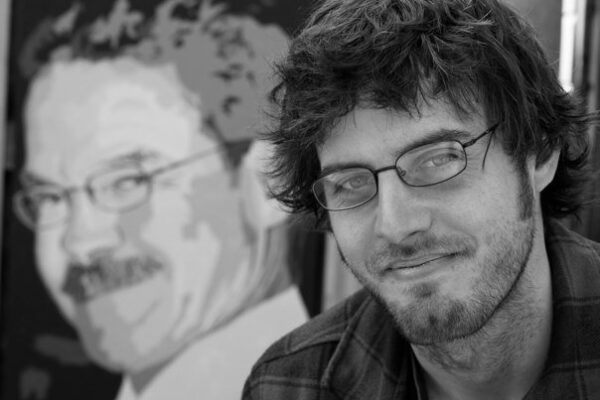 Blake DeGraw is an experimental composer and bandleader. His works explore extremes in spatial dispersion and alternative methods of scoring and conduction.
for Orchestra, Slath, and for Viola are from a cycle of works exploring self-conducting scores: for Orchestra is guided by an aural score, to which the performers listen through headphones during performance, while Slath and for Viola are guided by a side-scrolling video/graphic score. Six Vowels and Mensuration Canon for looped voice are vocal experiments in forming and manipulating equal-tempered twelve-tone clusters.
(00:00) for Orchestra
(9:39) Slath
(11:24) for Viola
(19:24) Six Vowels
(27:34) Mensuration Canon for looped voice
With the Chapel closed indefinitely due to the COVID-19 pandemic, the Wayward Music Series moves from the concert hall to the living room. In place of our usual ten monthly concerts, Nonsequitur is commissioning ten Seattle artists each month to create a series of streaming audio sessions of previously unreleased material.