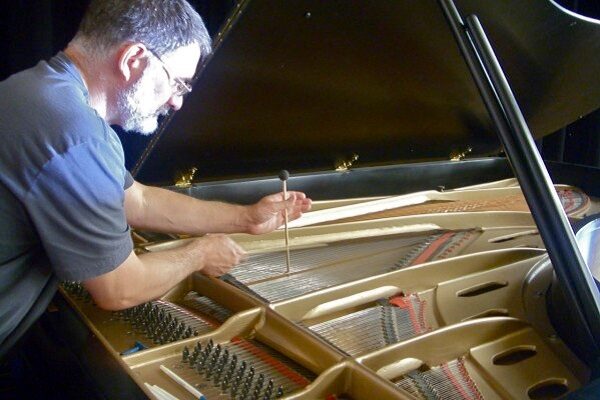 S. Eric Scribner was born in Seattle and has also lived in Japan and the San Francisco Bay Area. A long-time fan of experimental music, his own excursions into the field are lengthy catalogue-type pieces, usually graphic scores, for piano, prerecorded electronics and field recordings, and various other instruments.
SoundScroll XII: Visio Tnugdali consists of Three movements for piano played over prerecorded electronics.
Electronic sections: A realization of my graphic score SoundScroll II, here for (processed) sounds recorded in several public buildings in the Seattle area (including Good Shepherd Center) before the pandemic.
Piano sections: A catalogue of noise sounds from the piano, and improvisations on a set of predetermined pitches.
The title recalls an experimental novel I've been writing, where the (fictional) protagonist finds himself repeating the story told in a (real) Medieval vision narrative. There is no actual connection except that the music unfolds in uncertain time and otherworldly space. The visions, if present, are out of order: we're all working through our own version of our dream narrative during COVID times.
With the Chapel closed indefinitely due to the COVID-19 pandemic, the Wayward Music Series moves from the concert hall to the living room. In place of our usual ten monthly concerts, Nonsequitur is commissioning ten Seattle artists each month to create a series of streaming audio sessions of previously unreleased material.