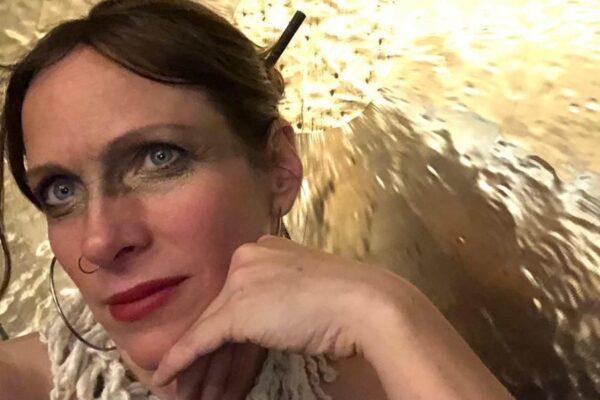 Stephanie Wood is an experimental sound artist, sound practitioner and healing justice-centered activist. Using a plethora of gongs, DIY sound sculptures, processed found objects and field recordings, she incorporates surrounding soundscape, silence, and group experiences in performances. Stephanie loves playing/composing with eclectic ensembles and teaching group improv with gongs, electronics and found objects. She also hosts Seattle Avant-Garde Music Society and co-hosts the NO CONCERT series at Taoist Studies Institute with Shoko Zama. Instagram: @stephaniewoodbelovedsound
While largely spacious in nature, this session recorded at the Chapel is neither radically experimental nor "journey-centered." Rather, it's a collection of "ramblings" interacting with the space and its sounds. Some sections are more hollow while others are disproportionately loud and intense. The closing drone is immersed in appreciation for the Chapel, the innumerable souls contributing to the space's "magic," and the unexpected avenues of support in these difficult days. Angela Wilson was vital for logistics and playing "back up" on gongs.
Instruments: Val Bertoia linear copper and brass sonambient sculpture, Kosmov double-side hand pan, Yamaha THR amp and contact microphones. Gongs by Nolan, Paiste & Grotta Sonora.
With the Chapel closed indefinitely due to the COVID-19 pandemic, the Wayward Music Series moves from the concert hall to the living room. In place of our usual ten monthly concerts, Nonsequitur is commissioning ten Seattle artists each month to create a series of streaming audio sessions of previously unreleased material.