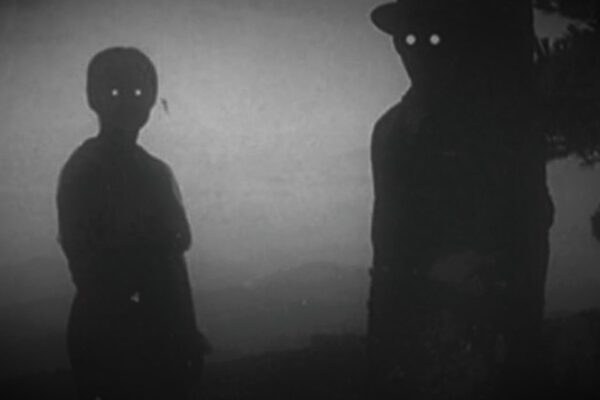 Dangerknife was formed by Nico Sophiea (drums) and Brad Rouda (guitars) out of a mutual fondness of improvised music, film and poor decisions. One's love of Pop and Harsh Noise and the other's love of Balkan folk and 70s rock has created a band with a great sound for a discount record bin. They are joined here by Joe Kaufman (bass) and Mack Fisher (modular synth). Watch for upcoming releases on BandCamp.
This online concert was recorded live in one take. As Dangerknife typically performs to silent films of the past 110 years (homemade to major studios) as our guideline, we played while watching films the guitarist made years ago. That said, this is perfect for staring off into the void of 2020 and just wondering "What the hell," or playing video of your own! We look forward to the day we can all do this in person again, safely.
With the Chapel closed indefinitely due to the COVID-19 pandemic, the Wayward Music Series moves from the concert hall to the living room. In place of our usual ten monthly concerts, Nonsequitur is commissioning ten Seattle artists each month to create a series of streaming audio sessions of previously unreleased material.