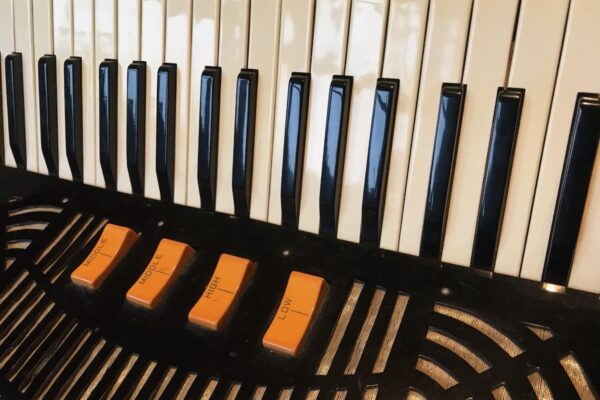 Kyle Hanson has created music for dance, film and theater. He co-led the Black Cat Orchestra from 1990 to 2006, and wrote songs and performed with Mirah and Spectratone International.
This evening's songs were created and performed spontaneously on the accordion with a new bellows technique of my own invention. I thank Steve Peters and Nonsequitur for the opportunity to present this music, and am grateful to be a part of this community of performers and listeners.
With the Chapel closed indefinitely due to the COVID-19 pandemic, the Wayward Music Series moves from the concert hall to the living room. In place of our usual ten monthly concerts, Nonsequitur is commissioning ten Seattle artists each month to create a series of streaming audio sessions of previously unreleased material.