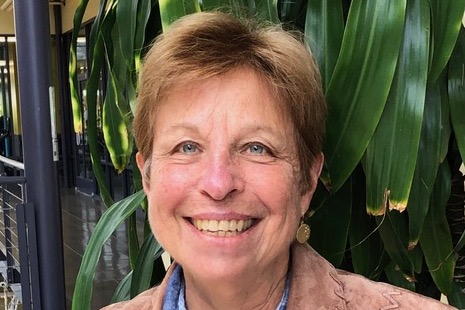 Composer/pianist Amy D. Rubin enjoys mixing notated music and improvisation with words to create new ways of telling stories. A number of her works are published and recorded by the Music Research Institute in the "Anthology of Keyboard Music from Africa and the Diaspora." Amy's music has been recorded on CRI, Mode, Koch International and Con Brio Recordings. She has been commissioned by Seattle Chamber Players, World Music Institute, and Quintet of the Americas, among others, and has collaborated with many Seattle musicians including clarinetist Laura De Luca and pianist Dawn Clement. She is always looking for new collaborators. Many of her performances, lectures, and collaborations can be seen on YouTube.

Here she is joined by her friends Esther and Dass, whose voices you'll hear in combination with Amy's improvisations using acoustic piano and synthesized sounds. Included as well is her improvisation for piano and synthesized sounds, Winter Solstice, and a new piano piece in progress, Jamaican Sunset. Amy was a Fulbright professor in Ghana, and you'll most likely hear some West African influences in her melodies, sounds and rhythms. When she asked her collaborators to choose their poems there were no stated themes in mind. What does emerge is a tapestry which reflects our landscapes, our hopes to create beauty, and our fears about love, loss and devastating upheaval.
Esther Neeser immigrated to the Northwest from Switzerland but stays in touch with the Europe she loves through poetry and politics. She is reading "The Sigh" in German by Christian Morgenstern and "How to Paint the Portrait of a Bird" in French, by Jacques Prevert.
Gordon Dass Adams works and walks outdoors when possible, reads poetry, and stabs at watercolors while listening to the rain. He is reading two poems by the Pacific Northwest writer Gary Snyder, "1980: Letting Go," and "Beneath My Hand And Eye The Dis­tant Hills, Your Body."
0:00 – Introductory Remarks
1:52 – How to Paint the Portrait of A Bird (French #1)
4:52 – Jamaican Sunset
9:53 – How to Paint the Portrait of A Bird (English)
12:34 – Beneath My Hand And Eye The Distant Hills, Your Body
16:40 – The Sigh (English)
18:36 – Better Times Ahead
20:58 – 1980: Letting Go
23:24 – The Sigh (German)
25:20 – Winter Solstice Improvisation
With the Chapel closed indefinitely due to the COVID-19 pandemic, the Wayward Music Series moves from the concert hall to the living room. In place of our usual ten monthly concerts, Nonsequitur is commissioning ten Seattle artists each month to create a series of streaming audio sessions of previously unreleased material.