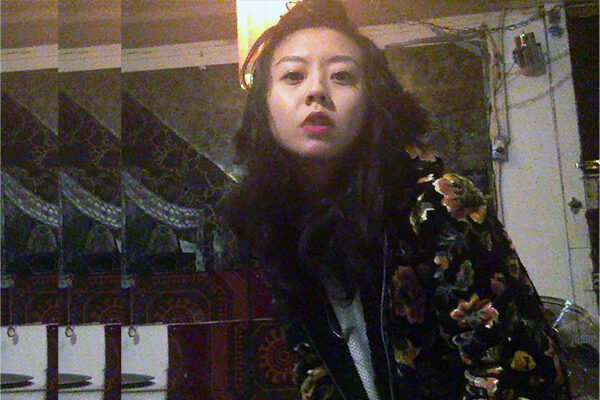 Kaori Suzuki is a Tokyo-born composer and artist who uses high-droning modified acoustic instruments, intensely high register electronics, tape, and other handmade elements necessary to spin her auditory transmissions. She holds a diverse background in electronic music having designed and produced vintage-inspired electronic instruments (Magic Echo Music) from 2009-2015. Previously based in Seattle, she is currently on faculty at the Center for Contemporary Music at Mills College. When she's not performing her solo or collaborative works, she is playing drums in the Oakland-based minimalist psych-punk group Night Collectors, and bowed guitar/cello in the Ecstatic Music Band. Her works are published on independent labels in Germany and the U.S. and soon on Beacon Sound.
rose flames dance on a spiral staircase is a live, loud iteration of a composition using an amplified adapted melodica, oscillators, and real-time processing. Central to the music are the breaths of a re-tuned melodica which was modified to be played with foot pumps, allowing for the sustained excitation of its reeds. Its close-miked amplification interacts with the drifting frequencies of analog oscillators and time delays, the results producing transient harmonic variations and slight auditory distortions in a voluminous echo of an empty concert hall. Various iterations have been performed in small clubs, galleries, and at least once in a concrete munitions storage magazine, and has since been called a performance which "rewards endurance with transcendence". An offering for the new year.
With the Chapel closed indefinitely due to the COVID-19 pandemic, the Wayward Music Series moves from the concert hall to the living room. In place of our usual ten monthly concerts, Nonsequitur is commissioning ten Seattle artists each month to create a series of streaming audio sessions of previously unreleased material.