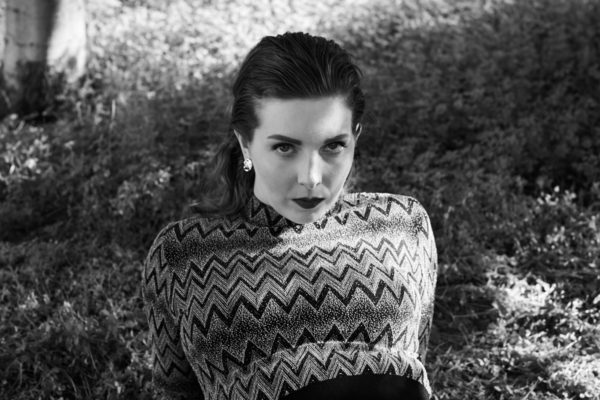 Megan Mitchell composes unsettling, ethereal music under the alias, Cruel Diagonals. A jazz and classically trained vocalist, Mitchell performs and creates in numerous capacities. Mitchell has released albums with Drawing Room Records and Longform Editions, which have been met with critical acclaim. She also hosts ManyManyWomen, an index of female-identified artists making adventurous musics. You can buy her music directly from BandCamp.
This set is comprised of various works in progress and unreleased compositions utilizing a blend of voice, field recordings, Eurorack, granular synthesis, and digital processes. While earlier Cruel Diagonals releases hinted at decay and discomfort, this performance faces those themes head-on, with an unfaltering acceptance of the duality of pain and transcendence. It represents a shift into the domain of more intentional psychoacoustics, exploring noisier and harsher territories in the process.
(Photo: Marylène Mey)
With the Chapel closed indefinitely due to the COVID-19 pandemic, the Wayward Music Series moves from the concert hall to the living room. In place of our usual ten monthly concerts, Nonsequitur is commissioning ten Seattle artists each month to create a series of streaming audio sessions of previously unreleased material.