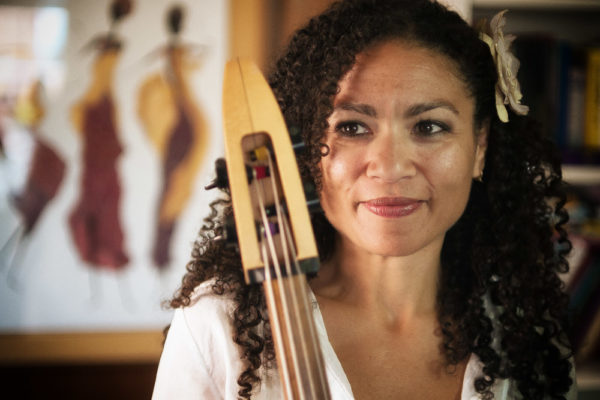 Seattle cellist Gretchen Yanover was immersed in the world of classical music until college, when she expanded into different styles. Once introduced to a loop sampler, Gretchen began to create in this context. She continues to play both classical (acoustic) cello in NW Sinfonietta, and solo electric cello. Gretchen has three solo albums to date.
Here she presents a collection of pieces for electric cello and looping pedal that she has not previously recorded, which will go on a future album. The inspiration for the music stems from a variety of sources – from the sweetness of a person driving a beeping vehicle, to the brutality depicted in a short story, to the joyful feelings of a sunny day. This session was recorded at home on April 12, 2020 by Ben Thomas. Photo by David Speranza.
With the Chapel closed indefinitely due to the COVID-19 pandemic, the Wayward Music Series moves from the concert hall to the living room. In place of our usual ten monthly concerts, Nonsequitur is commissioning ten Seattle artists each month to create a series of streaming audio sessions of previously unreleased material.