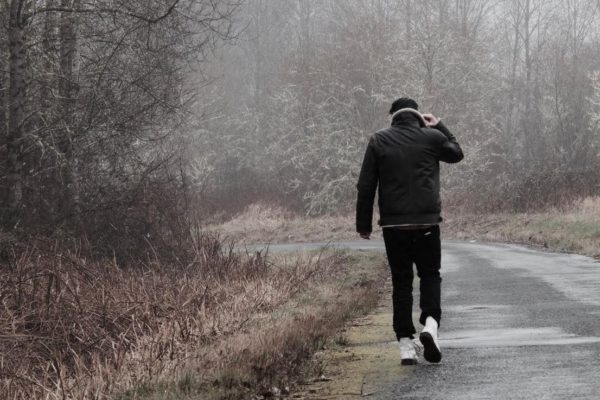 Casey Chittenden Jones has been soundtracking the collapse of civilization under the moniker noisepoetnobody. Utilizing home made instruments and modular synthesizers creating haunting, discordant and broken sounds to express the need for creativity in a dying ecosystem. Specializing in underground venues, bars, art galleries, abandon buildings, and illegal DIY spaces. Always seeking to promote mental deprogramming through anti-commercial sonic immersion. Each set is a one of a kind exchange of energy employing analog electronics and improvised inspirations via speaker cones. Most commonly associated with the genres of, experimental, minimalism, noise, drone, dark ambient.
This track, "Amid the Swirling," features noisepoetnobody on analog modular synthesizer, hollow log with springs, resonant copper, and processed field recordings. Liquid field recording by Briana Jones.
With the Chapel closed indefinitely due to the COVID-19 pandemic, the Wayward Music Series moves from the concert hall to the living room. In place of our usual ten monthly concerts, Nonsequitur is commissioning ten Seattle artists each month to create a series of streaming audio sessions of previously unreleased material.