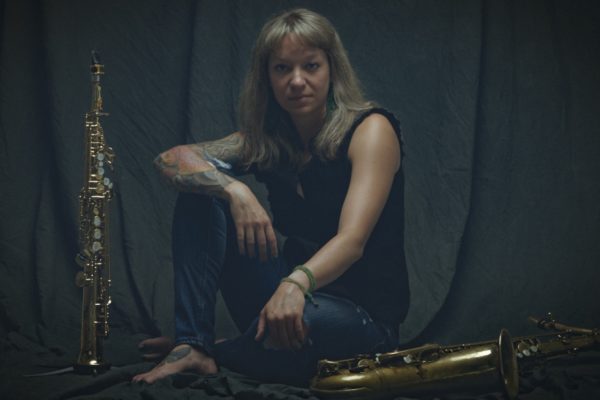 Kate Olson is an improviser, saxophonist and woodwind specialist living in Seattle. She is primarily a freelancer, but also works as an educator and as leader of three ensembles: KO SOLO, KO Ensemble, and KO ELECTRIC. Her KO Ensemble was recently awarded the Earshot Golden Ear Award for NW Acoustic Ensemble of the Year. You can support her work directly via Patreon and BandCamp.
Here performing as KO SOLO, she improvises based on three prompts from Oblique Strategies, a collection of creative quandaries penned by Brian Eno and Peter Schmidt.
With the Chapel closed indefinitely due to the COVID-19 pandemic, the Wayward Music Series moves from the concert hall to the living room. In place of our usual ten monthly concerts, Nonsequitur is commissioning ten Seattle artists each month to create a series of streaming audio sessions of previously unreleased material.