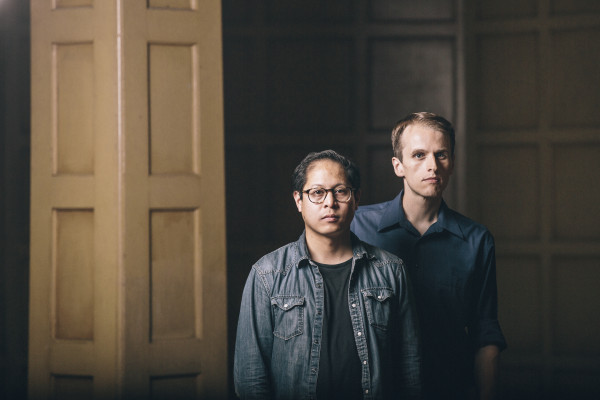 Tonight, musicians from diverse areas of the Seattle Creative Music Scene unify to present a special concert.
Opening the concert will be MESS, a collaborative performance ensemble that was founded in 2015 by Amelia Coulter (trombone, electronics, voice), Mariah Davis (dance), and Haley Freedlund (trombone/voice). Their work is inspired by queer theory, liberation politics, social situations, personal storytelling, gender & sexuality, and finding new ways of relating to themselves and others. As a group, they co-create scores as rough templates for interactive, improvisational, and durational work.
Next up is the WIND/BAD LUCK two duo quartet, playing a collaborative set of pieces by each of the four players: WIND is the duo of Oberlin immigrant Don Berman (drums) and former Bay Area resident, Tim Volpicella (guitar/electronics), who will contribute pieces involving atonal counterpoint and nocturnal sounds informed by all four players' dreams. UW Racer Sessions/Table and Chairs recording artists BAD LUCK – Chris Icasiano, drums and Neil Welch, saxophone/electronics – will bring pieces involving both strong and free rhythmic motifs and contrasting duo voices that will morph into a unified quartet sound.