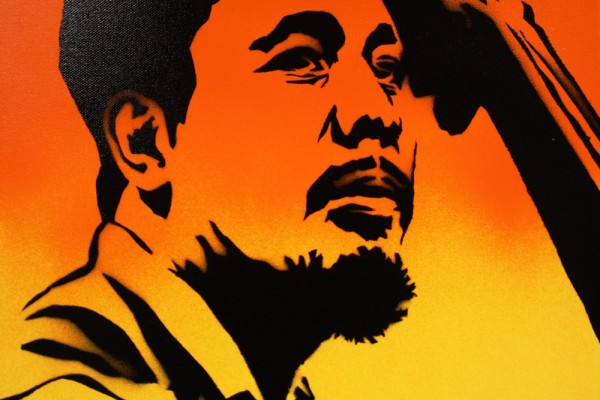 Charles Mingus was one of the most important figures in twentieth century American music. He was a virtuoso bass player, accomplished pianist, bandleader, author, poet, civil rights activist, and a prolific composer. His number of jazz compositions is second only to Duke Ellington. He recorded over one hundred albums and wrote over three hundred scores. His compositions retained the hot and soulful feel of hard bop and drew heavily from black gospel music and blues while sometimes drawing on elements of free jazz and classical music. Yet Mingus avoided categorization, forging his own brand of music that fused tradition with unique and unexplored realms of jazz.
During his lifetime, Charles Mingus was widely recognized in jazz circles as one of music's most talented contributors. It was only after his death that his brilliance as an indomitable creative force began to be fully realized. His legacy is enormous, but this evening's program focuses specifically on Mingus's impact as a composer. Mingus's compositions pioneered new and extended forms in jazz: changes of tempo and meter, open vamps, blurred lines between composition and improvisation, advanced harmonic explorations, aggressive sounds, and idiosyncratic voicings. These innovations have fueled the compositional efforts of every generation of musicians since, and surely many (if not all) generations to come.
Guitarists Rik Wright and Jason Goessl, longtime devotees of Mingus, have organized a night of music to pay tribute to the man and his music. The concert will showcase groups led by Wright, Goessl, James DeJoie, Jim Knodle, Tim Kennedy and John Seman. The participants have selected and arranged a dozen different Mingus compositions, featuring performances by Alicia DeJoie, Darian Asplund, Dave Bush, Doug Lilla, Geoff Harper, Greg Campbell, Mark Ostrowski, Maxxine Smith, Pete Turner, and Robby Beasley. Time allowing, the night will end with a group improvisation of  "Canon", a quintessential Mingus theme in which, as the title suggests, the melody can be superimposed upon itself. A fitting tribute to a compositional legend.