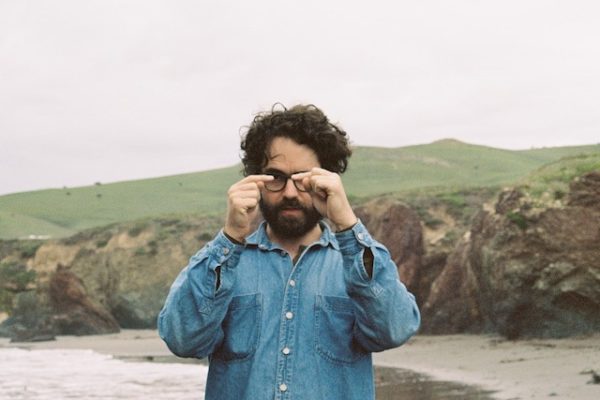 WE ARE SORRY TO REPORT THAT DUE TO PUBLIC HEALTH CONCERNS REGARDING THE COVID-19 CORONAVIRUS, THIS EVENT HAS BEEN CANCELLED.
Byron Westbrook will present Surface Variants, a long-form composition exploring the idea of the "sonic afterimage." Drawing influence from the polyptych paintings of Blinky Palermo and their cumulative effect on color perception, this work takes a similar approach with sound. It presents a series of audio "scenes," where the imprinting of contrasting sound in each consecutive episode influences the next via the listener's memory. The piece is constructed from both analog and digital synthesizer, fake and real field recordings, tape manipulations, occasionally animated via binaural audio techniques to produce holographic-like phenomena. Surface Variants approaches sound as texture, ornament, structure, document, color, object, gesture, and fabricated space, inviting the audience to listen as an active participant in the work.
Opening set by N Chambers.
Byron Westbrook is an artist and composer based in Los Angeles. He works with both music performance and installation formats, with a focus on architectural qualities of sound and the potential for audio to generate visual and social spaces. Westbrook's work has been shown at the Walker Art Center (Minneapolis), ICA London, Cafe OTO (London), MoMA PS1, Fridman Gallery, Abrons Arts Center, Pioneer Works, Ambient Church, Experimental Intermedia Foundation (NY), MaerzMusik Festival (Berlin), Desert Daze Festival, Human Resources (Los Angeles), the LAB (San Francisco), Disjecta (Portland, OR), Instants Chavires Art Space (Paris), Fylkingen (Stockholm), O' (Milan), Suoni Popolo, Akousma Festival (Montreal) among others. He has recorded releases with Umor Rex, Root Strata, Hands in the Dark and Psychic Troubles, and his debut LP Precipice was named by Pitchfork as #4 best experimental release of 2015. Westbrook has been in residence at Civitella Ranieri Foundation, Banff Centre for the Arts, ISSUE Project Room, Clocktower Gallery, Diapason Gallery, Wassaic Project and EMS Stockholm and has recently been faculty with Pratt Institute's Graduate Fine Arts Dept, Columbia University Sound Arts MFA, and International Center of Photography's New Media Narratives program.
Emerging from a love of early electronics, concrete/tape music, soundtracks and early new age, N Chambers creates worlds of sound that touch on many elements and moods, from spatially motivated ambient to aspects of minimalist composition and improvisation. Chambers utilizes an array of synthesizer equipment to achieve his sounds, in addition to field sounds and occasional acoustic elements.