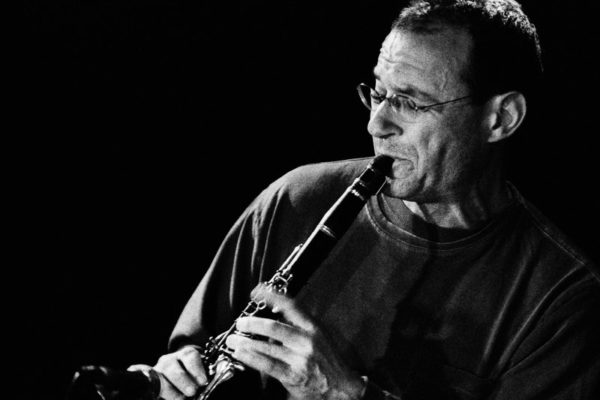 We are very disappointed to report that due to concerns over the COVID-19 coronavirus, we have decided to postpone this year's Seattle Improvised Music Festival. We hope to make it happen in September, so stay tuned for more info as things solidify. Thank you.
SIMF continues with featured artist Ben Goldberg. (NOTE: Opening night is 3/11 at Gallery 1412, closing night is 3/15 at Cafe Racer. Full festival schedule here.)
• Quartet: Thomas Campbell (drums), Andrew Jones (bass), Dick Valentine (flutes, sax), Tamara Zenobia (voice)
• Quintet: Laurel Evers (clarinet), Rebekah Ko (percussion), Pete Leinonen (bass), Crow Nishimura (voice), Dana Reason (piano)
• Featured: Ben Goldberg (clarinet) – solo and/or with others TBA
Tonight's featured visiting artist is Bay Area clarinetist Ben Goldberg. "One of the most vibrant, flexible, and inventive clarinetists in jazz and improvised music" (Downbeat), he was named #1 Rising Star Clarinetist in the Downbeat Critics Poll in both 2011 and 2013. Founder of the New Klezmer Trio, Ben leads or co-leads multiple groups including The Out Louds, Invisible Guy, Unfold Ordinary Mind, and the Ben Goldberg Trio with Greg Cohen and Kenny Wollesen. He is a member of the avant-chamber jazz ensemble Tin Hat, plays in a duo with pianist Myra Melford as well as in her Be Bread ensemble, Nels Cline's New Monastery, and Clarinet Thing.