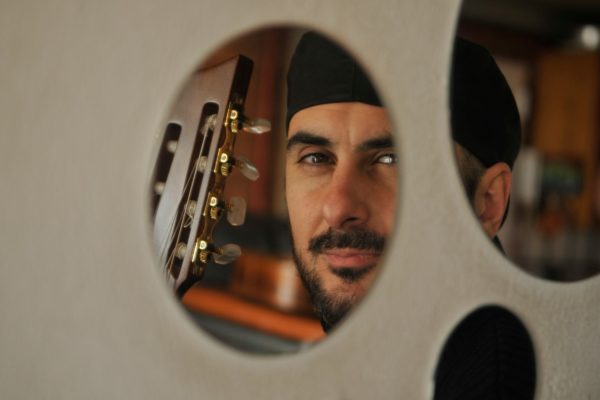 Guitar virtuoso Hernán Reinaudo visits from Buenos Aires to present his own compositions, a personal journey from contemporary Argentine tango to folk fusion and Afro-Latin influence, performing together with local musician Mirta Wymerszberg on flute, bandoneon and vocals, plus special guests.
Hernán Reinaudo has made his name as one of the leading guitarists of the new generation of Argentinian musicians who reunited with tango at the turn of the new century. With a background in both the conservatory and the rock scene and a passion for the works of Leopoldo Marechal and Xul Solar's concept of Neocriollism, he moved from Córdoba to Buenos Aires in 2001, joining the 34 Puñaladas ensemble who were, in his own words, "appropriating and relearning a genre that, although it was ours, we didn't know how to play". Further education followed as an in-demand accompanist to a number of leading tango singers amid the formation of his various projects, culminating in his first album, Neocriollo – string-laden and rhythmically rich, bringing a cosmopolitan approach to the emblematic Argentinian musical genre.
An accomplished flutist, bandoneon player and vocalist and native of Buenos Aires, Seattle-based musician Mirta Wymerszberg brings extensive experience in authentic tango music from Argentina. She appears regularly in Seattle with her tango band Sol de Noche, as well as singing flamenco repertoire with Cuadro Azahares, La Peña Flamenca de Seattle, and as a guest artist in a diversity of projects. She has recorded several CDs: Flor de Tango (2000), Figuracion de Gabino Betinotti (2009), A Dos Puntas (2016) with Hernan Reinaudo; Ay Margarita (2011, children's music in Spanish); and Endiablada de Tangos (2016) that had been selected to be part of the Playback collection at the Seattle Public Library.