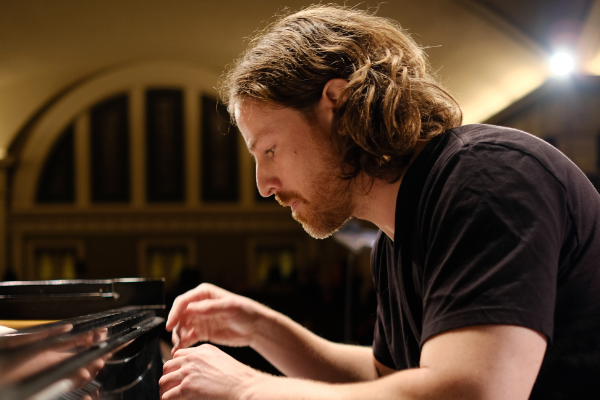 Jesse Myers performs Morton Feldman's Triadic Memories for solo piano. This mammoth work for solo piano is large in scale, though sparse and delicate in tone. Feldman described the work as "The largest butterfly in captivity."
This music demands deep listening while luring our thoughts to drift into a vast spaciousness. The audience is encouraged to forego the chairs, bring a mat and pillow, and lie on the floor for this meditative program. Chairs will also be provided.
Seattle-based pianist Jesse Myers is an adventurous explorer of music that expands the possibilities of the piano. With a strong interest in performance that pushes piano music into new realms, Myers frequently performs music for prepared piano, new music for piano and electronics, as well as traditional classical literature in nontraditional settings.
(photo: Lee Goldstein)