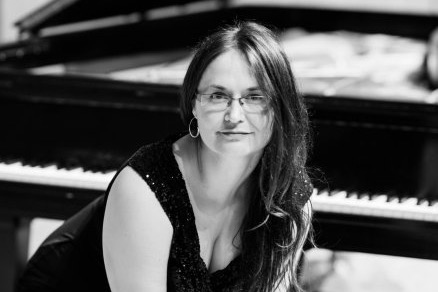 Please note that our building's elevator is now back in service!
Pianist Ann DuHamel performs new and recently composed music — thought-provoking, imaginative, evocative music — about the climate crisis.
Ann DuHamel's performances have been praised as poetic and "… a delight for the ears and the soul" (Encuentro Universitario Internacional de Saxofón, Mexico City). She has performed in 18 countries, including concerts at Sala Verdi in Milan, Italy; the Sibelius Academy in Helsinki, Finland; Carnegie Weill Recital Hall in New York; and Trinity College in Oxford, England. Hailed as a "forward thinking classical pianist" (Midwest Record) for her debut album Rückblick: New Piano Music Inspired by Brahms (Furious Artisans, 2020), Ann actively champions contemporary composers. Ann can also be heard on the 2022 release Tyler Kline: Orchard (Neuma Records, 2022). Fanfare Magazine praised her performance as "alive … [played with] aching expression."
Her latest project, Prayers for a Feverish Planet, responds to the climate crisis with 60 new works, from composers across the globe, for piano and piano/electronics. During the Fall of 2022, she was awarded artist residencies at Tofte Lake Center (MN) and Everwood Farmstead Foundation (WI) for this project, which has also received extensive support from the University of Minnesota (Institute for Advanced Study Residential Fellow, Fall 2021; Imagine Fund Special Events Grant; and Grant-In-Aid of Research, Artistry, and Scholarship). She has been interviewed about the project on Modern Notebook Radio (WSMR) and Minnesota Public Radio's All Things Considered with Tom Crann.