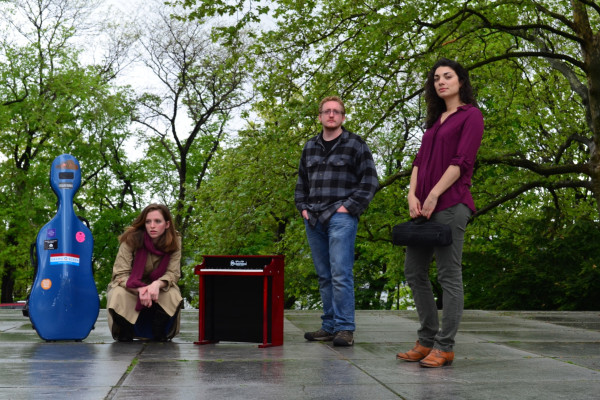 Pulling together works from every corner of their repertoire, the new music ensemble will perform a fusion of their Dead Language does Dead Language and Dead Language: Animal Enthusiasts concerts. The program will feature original compositions from each ensemble member, in addition to George Crumb's seminal Vox Balaenae, works by Seattle-based composer Gust Burns, and animal-themed improvisation.
About Dead Language
Dead Language is: Jodie Rottle (flutes), Meaghan Burke (cello/voice), and Tristan McKay (piano/harpsichord/toy piano).
Whether shredding the works of George Crumb and Elliott Carter, exploring different approaches to structured and free improvisation, or jamming on miniature frog objects at a toy music festival, Dead Language seeks out music that has something to say, and says it. Formerly based in New York City, Dead Language now appears around the globe for pop-up concerts.