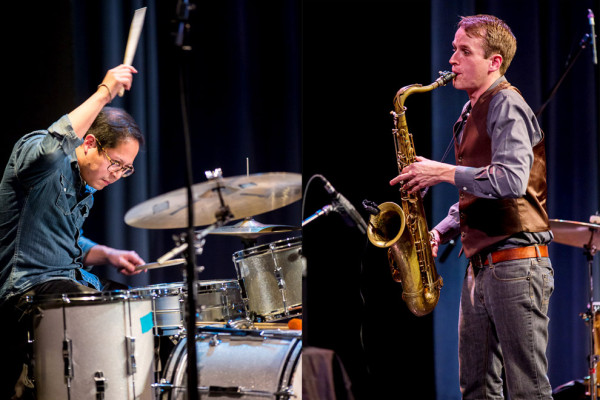 In Earshot Jazz's annual Jazz: The Second Century series, six Seattle-area artists present original work in a concert setting. In response to a call for submissions, more than 30 ensembles submitted projects they felt question and expand the jazz form. This line-up was selected and programmed by a peer panel of Seattle artists through a "blind jury" process.
Bad Luck is a duo of drummer Chris Icasiano and saxophonist Neil Welch, performing original compositions in an array of sounds with live loops and effects. Founding members of the Racer Sessions at Café Racer, Icasiano and Welch have been at the forefront of Seattle's avant-garde movement in recent years.
Sequoia Ensemble was formed in 2011 by tenor saxophonist Levi Gillis, and includes Evan Smith on clarinet, Nick Rogstad on trombone, Brennan Carter on trumpet, Andrew Olmstead on keyboard, Carmen Rothwell on bass, and Evan Woodle on drums. The septet, with influences from Bon Iver and Sigur Ros to Keith Jarrett and Bill Frisell, draws inspiration from natural landscapes to produce earthy, lush, and colorful sounds.