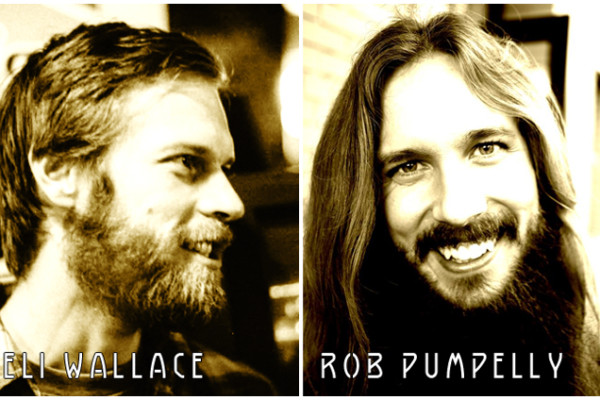 Dialectical Imagination is a duo comprised of pianist Eli Wallace and percussionist Rob Pumpelly. Their music is sparked by the dialectical relation of compositional structure and spontaneous creative volition. The resultant art is a unique embrace of the composition/improvisation paradox. Their key performance aim is the happening of aesthetic ecstasy. For any given Dialectical Imagination performance, the aesthetic experience, itself and altogether, is primary. No abstract cause or theory validates or qualifies the directly presented aesthetic offering. Dialectical Imagination generates ecstatic music for ecstatic people.
Eli Wallace is a dexterous pianist, composer and educator residing in Brooklyn, NY. A soloist and bandleader with interests in jazz, improvisation, and contemporary avant-garde classical music, Eli's performance schedule is extensive and broad, covering much of California as well as other parts of the U.S. and even abroad. Eli earned his Master's in Music (Jazz Composition) at the New England Conservatory in Boston, MA where he studied with Jason Moran, Jerry Bergonzi, Ken Schaphorst, Frank Carlberg, and Kati Agocs.
Rob Pumpelly is an adept composer, multi-instrumentalist, theorist and educator residing in Oakland, CA. His compositional activities span a wide range of styles and platforms including works for classical and avant-garde chamber ensembles, vocal ensembles, percussion ensembles, jazz combos, rock groups, hardcore groups, and improv collectives. Rob is responsible for the compositional structures and formal arrangements utilized by Dialectical Imagination. Rob earned a Master of Arts degree in Composition at Mills College in Oakland, CA where he studied with Fred Frith, Alvin Curran, David Bernstein, Pauline Oliveros, and Chris Brown.
Dialectical Imagination is thrilled to be joined by Megan Mckearney-Inciardi, performing a live visual light show during the musical performance.
Opening the show, Seattle trombonist Christian Pincock will lead a small group of musicians using Soundpainting, the internationally-practiced sign language for live composition or conducted improvisation. In this method of working, the composer/conductor signs gestures to the ensemble indicating what to do and the members of the ensemble respond and interact creatively within the guidelines of each gesture.