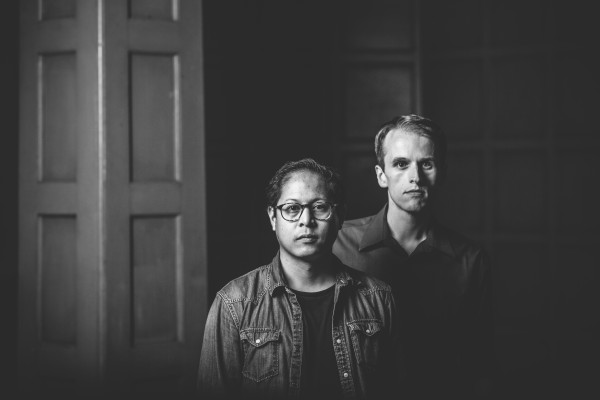 Earshot's juried series, Jazz: The Second Century, presents Seattle artists, selected by a peer panel, performing original work, in a concert setting. From the core of this series – a question about the expansion of conventions of jazz – one might expect a tendency to grandiose re-invention. Instead, the series is a current, subtle, perhaps refreshing, un-sentimental look at our local engagement with this diffuse, vibrant art form.
Bad Luck – the duo of Neil Welch (saxophone/electronics), and Chris Icasiano (drums) – perform collaborative composition R.B.G. with dancer Lorraine Lau. Originally debuting as the Ballard Jazz Walk in April 2015, R.B.G. is a flexible work meant to fully interpret the room it is performed in, with some elements carefully choreographed, while others arise spontaneously through improvisation. A carefully constructed landscape where sound and physical motion ring in equal measure through a room.
Guitarist Frank Kohl, originally from New York State, learned music in his high school jazz band, got inspired at clubs in New York City, studied at Berklee in Boston, and returned to New York City as a professional, recording his first CD, Reform, with bassist Michael Moore in 1981. Kohl migrated to the Bay Area in 1983 and joined a band called Warmth, led by vibraphonist Don McCaslin. Then he met his Seattle-born wife, and they moved to the Pacific Northwest. After a 10-year hiatus, Kohl's creative flame has been rekindled, and he is ready to ignite Seattle audiences with his incendiary guitar playing. Masterful technique, with solos filled with breath and emotion.
Citizens Band is Ivan Arteaga (reeds), Chris Icasiano (drums), and Jeff Johnson (bass). This new group focuses on playing original jazz pieces with room for lots of improvisation and spontaneity. Continuing the tradition of pushing improvisation forward.
WATCH Bad Luck's performance with dancer Lorraine Lau.