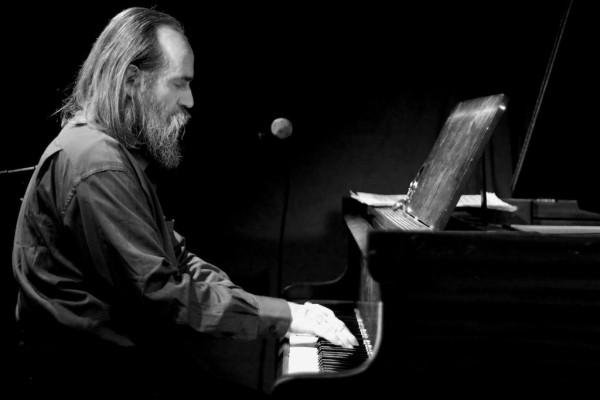 Substrata 1.5 is the fifth (and possibly final?) edition of Seattle's intimate sound & visual art weekend curated by composer Rafael Anton Irisarri and co-presented with Nonsequitur. Each showcase is curated to distinctly portray different takes of the potency of minimalism, varying between weighty combinations of tonalities used to sculpt atmospheric ambiance, or powerful dynamic structures made up of the subtlest filigree of sonic building materials.
Substrata's third and final night will be another one of polychromous variations from the evolving field of electro-acoustic music in its intersection with chamber music, improvisation and non-rock forms. Dismantling the synthesizer & piano's central role in popular music for larger, more expansive frontiers. Each of the evening's performers taking on the binate role of explorer and cartographer to these territories referencing familiar purlieus, yet deviating into realms entirely their own. They will be our guides to spaces of pellucid composition and microscopic sound renderings, through passages of recondite timbral ambiguity, melodic rapture and buffeting tumult.
Will Call & Doors – 6:30 pm
Tiny Vipers – 7:00 pm
Panabrite – 7:30 pm
Rachel Grimes (featuring Loscil) – 8:30 pm
Shuttle358 + Paul Clipson – 9:20 pm
Continuous Music: A piano workshop by Lubomyr Melnyk
Saturday, July 18, 9:30 am – 12:30 pm
Composer/pianist Lubomyr Melnyk will conduct a 3-hour workshop for pianists at all levels of ability. During the workshop, you'll learn to develop strength in your fingers and improve your agility and mental control. Afterward, Lubomyr will focus on his "continuous music" style. Here you will learn the art of playing different patterns simultaneously in each hand and discover the wonderful possibilities of this piano technique Lubomyr has pioneered since the 1970s.
Strictly limited to 15 participants. Tickets are $65 and available here. Non-refundable. Please do not purchase if you are not fully committed to attend. Workshop agenda and schedule to be communicated via email.