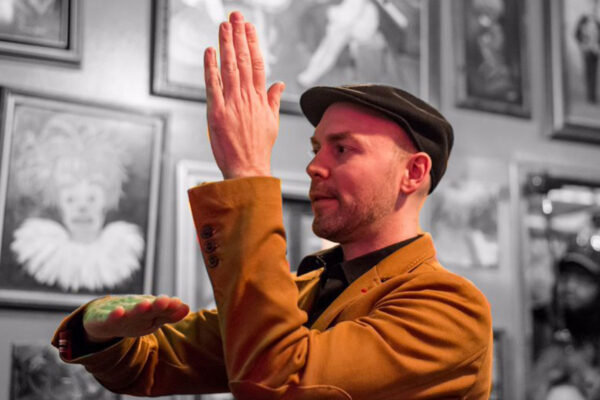 The inspired trombonist Christian Pincock spins jazz, classical music, folk music, and sound effects through a conducted improv sign language called Soundpainting. His ensemble of fine Seattle improvisers helps him to create distinctive works which have included reinterpretations of The Nutcracker Suite and '80s pop love songs. His relatable collages are imbued with unexpected juxtapositions. Joining Christian Pincock are: Brian Bermudez (saxophone, clarinet, flute), Neil Welch (saxophone), Jeremy Shaskus (saxophone), Evan Woodle (drums), Steve Meyer, Peter Tracy (cello), Jenny Ziefel (saxophone, clarinet), Steve Treseler (saxophone), Greg Campbell (drums), Peter Nelson-King (trumpet, piano), Rocky Martin (drums), Carol Levin (harp), and Haley Freedlund (trombone).
(photo: Mark Chavez)
Presented by Nonsequitur in cooperation with Earshot Jazz Festival.
*Earshot Jazz COVID-19 Policy: Earshot recommends that all ticket holders be vaccinated. Masks are strongly encouraged indoors unless actively eating or drinking. Policy subject to change. Full policy here.