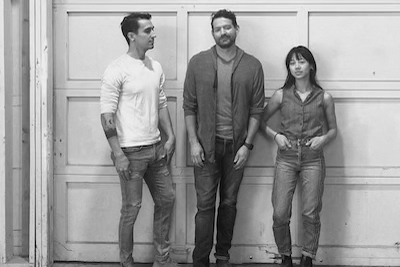 Seattle's Striking Music is a hybrid percussion ensemble focused on blending lights and sounds into an immersive counterpoint, featuring percussionists Storm Benjamin, Rebekah Ko, and James Doyle, alongside sound designer Benjamin Marx and lighting designer Kevin Blanquies.
Their original music draws equally from minimalist percussion traditions and DIY mentalities, with handmade instruments and bespoke lighting sculptures. Through painstaking revision, the music and light design are developed concurrently, where one is always in service to the other. Classically trained and endlessly curious, their work is equal parts theater and concert experience.
Curated by Leanna Keith for Nonsequitur's NonSeq series.