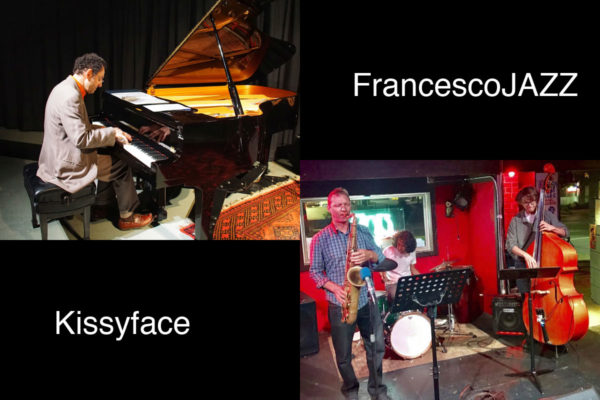 Earshot's annual juried series, Jazz: The Second Century, returns with three evenings of innovative music. Artists are selected by a peer panel through a blind jury process to perform original work in a concert setting that is questioning and expanding the conventions of the jazz form. This year's choices reflect our city's current dialogue surrounding the art form, in all its nuances and subtleties.
FrancescoJAZZ
Pianist Francesco Crosara's eclectic brand of jazz was born from early classical studies in harmony and composition at the Conservatory of Rome, steeped in the tradition of Italian and European romantic musical heritage, and honed by exposure to mainstream jazz and world music. His style is heavily influenced by improvisation and bouncy lyrical expressions drawn from jazz and Latin vocabularies. Crosara's compositions are considerate of their audience, providing a source of joy, comfort, escape, and healing. Crosara believes jazz is a collective experience and a "living language" that distills a multitude of identities, backgrounds, and personalities.
Francesco Crosara – piano
Osama Afifi – acoustic and electric bass
Steven Bentley – drums and percussion
Kissyface
Multi-instrumentalist and composer Kevin Nortness has been contributing to the Seattle performance arts community since 1993. He is most well-known for his ten-year stint as a resident composer and performer with the Degenerate Art Ensemble. He has also contributed to Teatro Zinzanni, Moisture Festival, 14/48 Festival, and was the musical director for the Vashon Youth Theater. Nortness' Kissyface trio draws on the talents of young improvisers Troy Schiefelbein and Mike Gebhart (The Sky is a Suitcase). Kissyface has been featured on Sonarchy Radio, which is recorded at Jack Straw Cultural Center and airs on KEXP.
Kevin Nortness – tenor sax
Troy Schiefelbein – bass
Mike Gebhart – drums