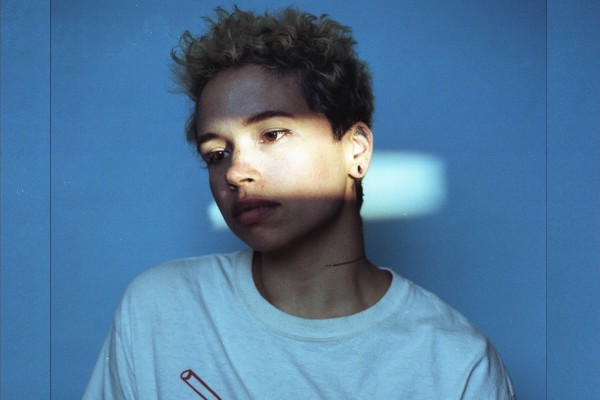 Originally scheduled as part of the Seattle Improvised Music Festival in February, but cancelled due to snow.
Holland Andrews (Portland, OR) is an extended-technique vocalist, composer, and performer who combines complex vocal layerings to create all-encompassing cathartic soundscapes. Their vocal style traverses a vast terrain of textures ranging from opera and throat singing, to noise and ambient music. Their compositional style weaves together a sprawling emotional tapestry to command space for both intimacy and chaos. By highlighting themes of transformation, mortality, and destruction, Andrews uses emotional experiences found in memory and nature as inspiration. Andrews develops and performs music for dance, theater, and film artists whose work has toured nationally and internationally.
For this performance Andrews will perform music from their new album What Makes Vulnerability Good, to be released mid-summer on Accidental Records (UK). They will also be exploring sonic themes of their next project, a piece regarding the narrative of their mother's death through her eyes. The performance will have improvised elements as well as partially pre-composed material, using expansive vocal and clarinet loops to also enter into a solemn, meditative space with intensity and openness to nurture the story of their mother's suicide.
Ambrosia Bardos (electronics/voice) & Ebony Miranda (cello) compose a call to water, using contained sounds and improvised cello in a remote collaboration from New York to Seattle.
Photo: Emily Krause