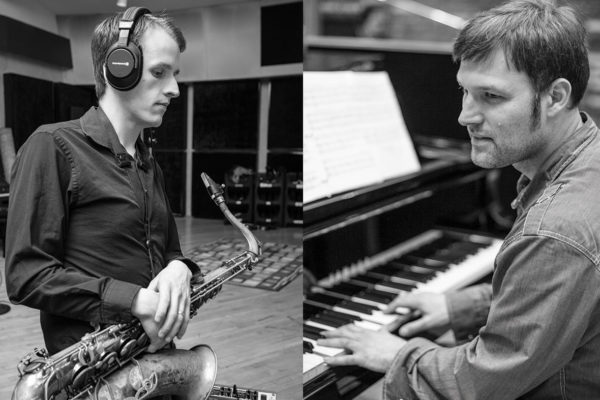 Having played together for a decade as part of the Rich Pellegrin Quintet, saxophonist Neil Welch and pianist Rich Pellegrin perform together for the first time as a duo. Each will play a set of solo improvised music before joining forces for a duo set.
Rich Pellegrin's playing is noted for its intensity, conviction, directness of expression, and percussive yet sonorous tone quality. "Clearly an artist to watch" (Earshot Jazz), Pellegrin is currently working on his first solo album of free improvisations. His "strikingly original music" (Earshot Jazz) can in part be traced back to the influence of composers such as Bartok, Messiaen, Scriabin, and Reich, and solo pianists such as Keith Jarrett, Chick Corea, and Craig Taborn. As All About Jazz has observed, "Pellegrin seems to have multiple influences, displaying at times the density and drive of pianist McCoy Tyner, elsewhere sounding free and unpredictable, like no one but himself."
Saxophonist Neil Welch's solo, acoustic works are impermanent auditory constellations—particulate structures, strata, monoliths, and dust—resonance imaginations on tenor, C melody and bass saxophones. Performing "raw, fearless improvisations" (Seattle Times) Welch is dedicated to expanding the saxophone's role in modern improvisation. For the July 17th Chapel performance, Welch will cast light on abstract sound/silences through various means: multiphonics, screaming into the horn, phases of conical tone undulations, graphic notations, key clacking, tempered pitches, semitones, and wind.