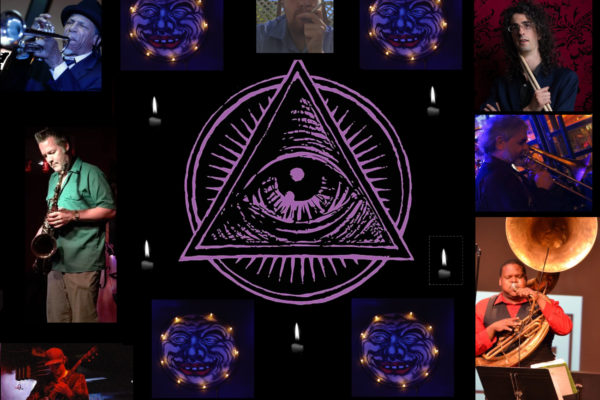 Earshot's annual juried series, Jazz: The Second Century, returns with three evenings of innovative music. Artists are selected by a peer panel through a blind jury process to perform original work in a concert setting that is questioning and expanding the conventions of the jazz form. This year's choices reflect our city's current dialogue surrounding the art form, in all its nuances and subtleties.
Jeremey's Pyramid Scheme
Saxophonist and composer Jeremy Shaskus agrees with Wynton Marsalis' claim that jazz is a "melting pot." Returning for the second year in a row, Jeremy's Pyramid Scheme has recruited three more members to grow its enterprise to a septet. Shaskus' expanded vision is "inspired by old Yiddish melodies, contemporary styles, and a great desire to compose for larger ensembles." This is a group of well-established musicians who can seriously play and take play seriously. Come see what the Pyramid Scheme cooks up. Our guess? High energy, improvised cuts, a little sweet, mostly salty.
Jeremey Shaskus, alto sax
Stuart MacDonald, tenor sax
Nathan Breedlove, trumpet
Marc Smason, trombone
Jerome Smith, tuba
Ari Joshua, guitar
Will Lone, drums
Xavier Lecouturier Quartet
21-year old drummer and composer Xavier Lecouturier has quickly been making a name for himself on the scene since graduating from Cornish College of the Arts. Jazz, to Lecouturier, is a "beautiful and continuing story of freedom, diversity, and expression." His music draws from his experience as a Mexican-French-American and is a manifestation of a myriad of influences from his mother's love of the Mexican rock band MANA, to his father's love of Sting, the Foo Fighters, and Donny Hathaway, to his brother's playing of Chopin, to his friend's love of rap and hip-hop.
Xavier Lecouturier, drums
Ben Feldman, bass
Lucas Winter, guitar
Gus Carns, piano