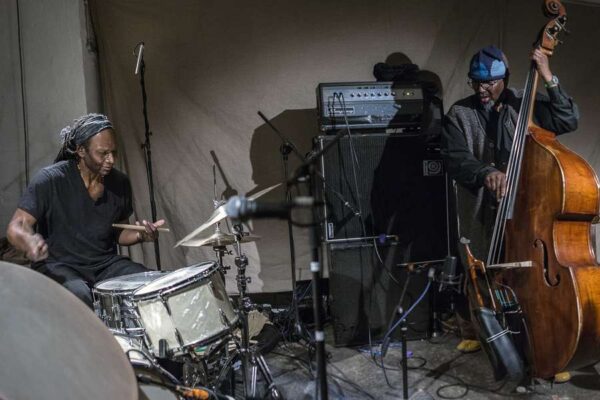 Co-presented by Earshot Jazz Festival & Nonsequitiur
Two towering figures of liberating jazz exploration — bassist William Parker and drummer Hamid Drake, who have collaborated with generations of innovators — with poetry and dance from Patricia Nicholson Parker.
Earshot Jazz COVID-19 Policy: For all in-person events, proof of full COVID-19 vaccination or a negative test taken within 48 hours required for venue entry. Masks required indoors. Chairs will be spaced for social distancing (households may group together). Windows open weather permitting.