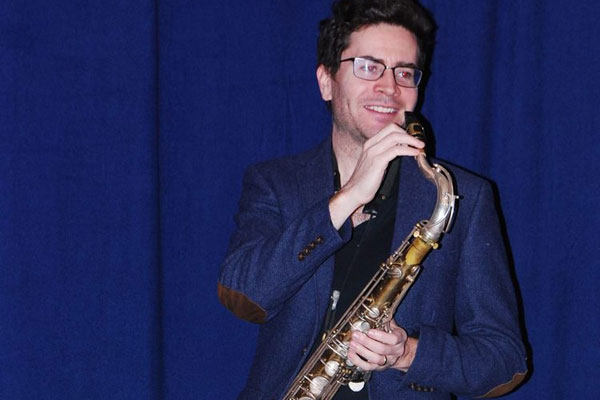 Travis Laplante is a saxophonist, composer, and qigong practitioner. His tornado of a performance with Gerald Cleaver at last year's festival was one of the great Earshot shows. He returns, this time solo, for what is sure to be a breathless showing.
Laplante has made a name for himself through his imaginative compositions and fierce playing style, endlessly fueled by circular breathing. His mystifying and transporting playing qualities align with his belief that music "should be played and heard with every cell of the body."
Heavily influenced by Taoism and the practice of qigong, Laplante seeks to empty the ego of its own desires and wants. He'll often walk into a room with no agenda except to become one with the room and the audience.
This was the inspiration for performing live and recording seven consecutive nights of pure improvisation in southern Vermont — a brutal process of emptying to discover moments of magic and crushing vulnerability. The result are self-churning moments of humility and growth with profound new depth, compiled on Laplante's album, human, set to be released in November on New Amsterdam Records.
Presented by Earshot Jazz Festival.