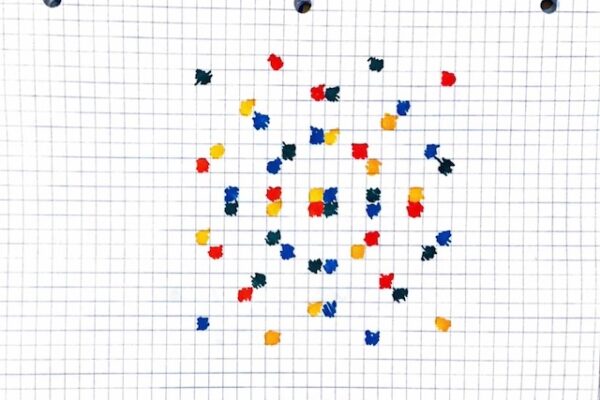 Please note that our building's only elevator is still out of service, so the only way to access the Chapel is via a couple flights of stairs. We apologize for the inconvenience.
From graphic scores to broken instruments, Ensemble Unnamable presents an evening of acoustic music, led by writer and composer Ian Gwin. 
The term "Pure Land" in Buddhist discourse refers to fields of activity beyond transmigration, spaces of contemplation a practitioner visits on the way to enlightenment. As a plane of transition from the difficulties of earthly life, a pure land invites new worlds of sound and perception.
Inspired by this iconography and its use in meditation practice, writer and composer Ian Gwin presents a set of experimental compositions prepared for particular performers.
These include "Pure Lands," a minimal graphic piece written for Moscow-born violinist Kirill Polyanskiy. A graduate of Cornish School of the Arts, Kirill is the Concertmaster of the WSU Symphony Orchestra and plays in the first violin section of the Washington Idaho Symphony.
"Winter into Spring," for solo piano, features dancer Yarrow Grae, a Seattle-born visual artist whose art has been exhibited in Norway and featured in residence at Massia Art Collective in Estonia.
"Suite for Broken Instruments" groups poet Eric Acosta with composer-performer Joey Largent. Known for his bimonthly poetry reading series, Eric has published in Concision, Clamor, NoMaterial, and performed music at Vermilion Gallery in Seattle. Focused on long-duration acoustic improvisations, Joey studied North Indian Classical Singing with disciples of Pandit Pran Nath, like Michael Harrison and Rose Okada.
"One Difference" also features Largent and writer/musician Meredith Davey. Former member of eclectic trio Supernowhere, Meredith composes and plays regularly, including with local group Masha.