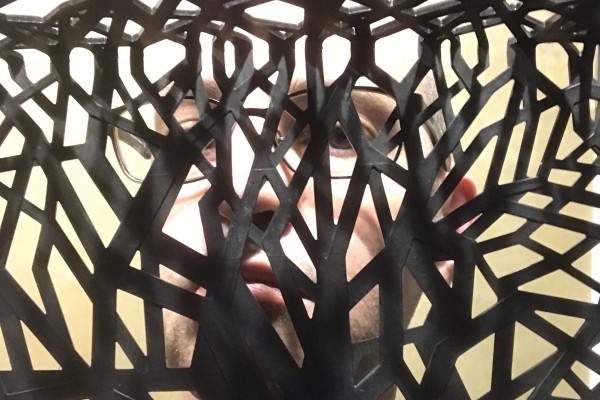 Seattle artist Jason McGill assembles an evening of four sets of music for one, two, and three:
a. Jason McGill, solo alto saxophone
b. Andrew Olmstead, solo piano
c. Great Bliss: Jason McGill and Tom Scully, electric guitars
d. all of the above
Jason McGill is a Seattle-based (New England born) lifer within sundry less-popular-musics communities. His music of the past few years has mainly explored attention, paradox, love, space, and natural logic. Tonight brings together a few streams of his thought and practice, beginning with solo alto saxophone improvisations: entries to what he calls (and visualizes to be) "tone rooms" – spaces of perfect tonal logic where anything can happen, but only once.
Next, pianist Andrew Olmstead will present a collection of very short songs, documented and available in a book of sheet music. In a tradition dating back to the 16th century, these will incorporate all twelve major and minor keys. These are songs in the sense of Mendelssohn's Lieder ohne Worte (Songs Without Words). Mendelssohn wrote: "What the music I love expresses to me is not thought too indefinite to put into words, but on the contrary, too definite." An active part of the Seattle music scene since 2010, Olmstead focuses on intermedia, improvisation, songwriting, and humor. In addition to performing solo, he has explored these subjects in multiple groups, including Spooky Action, Honey Noble, and netcat.
McGill will also present a new guitar piece, I of II, for his revolving-membership group project Great Bliss. This time he will be joined by the Seattle guitarist Tom Scully. The piece, dedicated to the late artist Pauline Oliveros, explores one of the two six-unit whole tone scales (in western temperament) at great length, stretching six notes out to saturated resonance.
Originally from Charleston, SC, Tom Scully moved to Seattle after completing studies in jazz composition and guitar performance at Boston's Berklee College of Music. He is also guitarist in the experimental rock / free jazz duo Macaw.
Finally, these three will improvise together, as is right and fun.