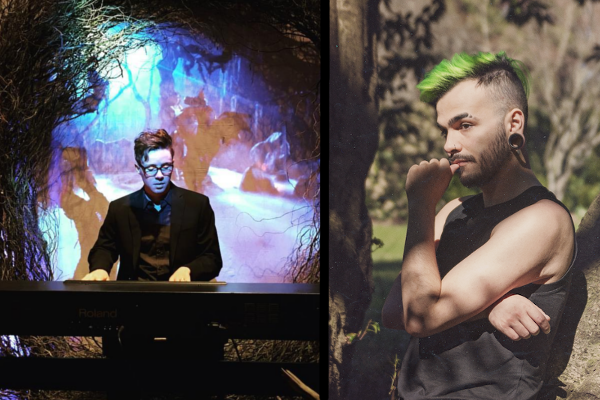 Post-classical composers and pianists Kyte Mika (Seattle) and Peter Colclasure (San Jose, CA) play a set each of original work, aiming for a soothing, ambient, and beautiful sonic landscape.
Peter Colclasure is a Bay Area composer who lived in Seattle for six years. He played in various rock bands and toured full time before finding work as a ballet accompanist. Asked to write music for dance performances, he started composing instrumental music, blending piano, Fender Rhodes, sampled loops, distortion, and strings. He has since released two albums, performed at the San Francisco Center for New Music, and had nearly a dozen of his pieces choreographed by various dance companies across the country. His music was described as "Steve Reich meets Radiohead" by one review, but you can hear traces of Bach, Philip Glass, Debussy, and Olafur Arnalds.
Kyte Mika is a pianist and composer native to the Pacific Northwest, and has been working out of Seattle for the past five years. Since stumbling on neglected pianos as a kid, they have spent the past 18 years combing influences from post classical, ambient, and electronic genres to evoke distinct and fascinating narratives.