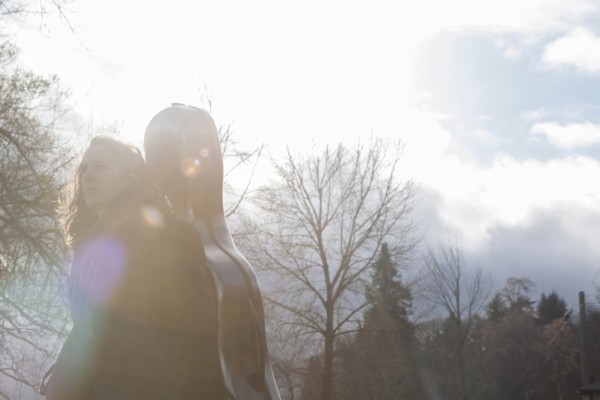 Seattle cellist Lori Goldston plays two solo sets, one acoustic and one amplified, to launch her new solo LP High and Low, some of which was recorded in the beautiful Chapel space. 
Lori Goldston is a cellist and composer from Seattle. Her voice as a cellist draws connections between far-flung idioms, and explores timbral thresholds of her instrument. Her work glides easily and across borders, building on a restless curiosity and a long history of collaborations with bands, orchestras, composers, film makers and choreographers, including Earth, Nirvana, the BBC Scottish Symphony, Mirah, Jherek Bischoff, Jessika Kenney, Eyvind Kang, Ilan Volkov, Vanessa Renwick, David Byrne, Terry Riley, Lonnie Holley, Stuart Dempster, Torben Ulrich, Shelley Hirsch, Ghedalia Tezartes, Senga Nengudi, Ellen Fullman, Lynn Shelton, Natacha Atlas, Jim Fletcher, Matana Roberts, Marisa Anderson, Maya Dunietz, and many, many others.
She performs her work at venues and festivals throughout the US, Mexico, Canada, Australia and Europe, including the Kennedy Center, Joe's Pub, Cineteca Nacional de Mexico, Henry Art Gallery, Frye Art Museum, PS21, Tectonics, Le Guess Who?, On the Boards, Bumbershoot, TBA, What the Heck Fest, Chicago Humanities Festival, River to River, Sydney Festival, and for Paris Fashion Week. She has released recordings on Sub Rosa, Woodland Fauna, Marginal Frequency, Yo Yo, K Records, Second Editions, Sub Pop, Mississippi Records, Eiderdown, Substrata, SofaBurn, Ed Banger, PIAPTK, SofaBurn, Broken Clover, and No Sun.
For the safety of all present, wearing masks is encouraged.