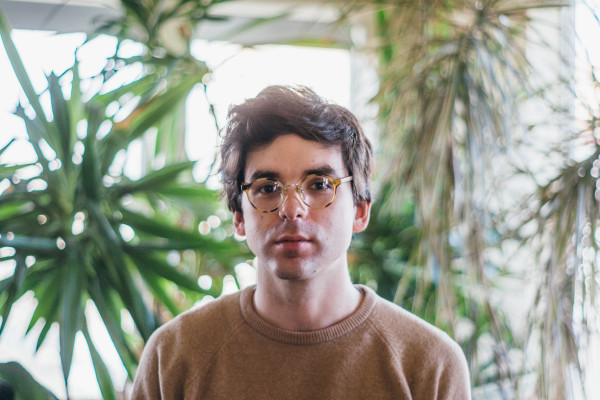 Gift Tapes/DRAFT presents a night of experimental electronic music featuring Matt Carlson, Jeff Witscher, and Jason E Anderson – for the second installment of its 2017 program at the Chapel. Making his first Seattle appearance since the release of The View from Nowhere (Shelter Press), Portland's Matt Carlson will perform a 4-channel piece for modular, synth and voice. Jeff Witscher (Rene Hell) will perform a computer music composition set to video. Local sound artist and Gift Tapes/DRAFT head Jason E Anderson will perform computer-controlled synthesizer.
Matt Carlson is an electronic music composer from Portland, Oregon. He works with analog modular synthesis, voice, computer, field recordings, and improvisation to construct dense clouds of surrealistic electroacoustic sound phenomena. His most recent work includes "The View from Nowhere", a text-sound LP for the French label Shelter Press, and "Aakash", a collaborative LP with vocalist Michael Stirling and guitarist Doug Theriault. He also performs with bass clarinetist Jonathan Sielaff as Thrill Jockey artists Golden Retriever.
Jeff Witscher was born in 1983 in Long Beach, California and currently manages his own cleaning company Vincent's Expert Cleaners in Portland, Or. He has recorded under a few different names, Rene Hell perhaps being the most known. He is an avid chess player & spends most of his time working, cleaning & reading. He focuses on sound composition utilizing his computer attempting strong narratives with accompanying videos for his live performances. He's currently working on Cob Music & reclaiming his position atop fantasy basketball. Recent solo recordings include Bifurcating a Resounding No!, 2014; Meclu, 2013; Vanilla Call Option, 2013.
Jason E Anderson is an artist from Seattle whose work includes performance, recorded works, video, installation, and music for dance. He creates sound using synthesis, acoustic recordings, programming and text. His work emerges from the traditions of experimental music and sound art. Anderson performs and records music under his own name, as Spare Death Icon, and in performance art/music/film hybrid LIMITS with dancer/choreographer Corrie Befort. He is an active performer, an organizer/producer of performance events in the Pacific Northwest, and he publishes the recorded work of his contemporaries on his experimental music record labels Gift Tapes and DRAFT. Anderson's recorded work can be found on these labels, as well as Locust, Digitalis, Aguirre (Belgium), SicSic (Germany), Börft (Sweden) and many others.