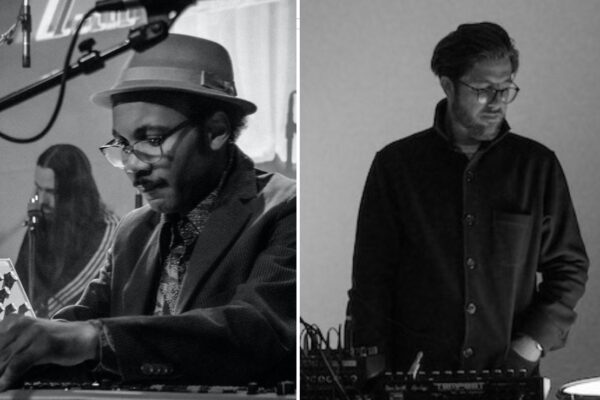 Please note that our building's elevator is now back in service!
Intervales is the electronic/ambient music project of composer, electronic musician, and drummer Alex Vittum. Performing with acoustic percussion, synthesizers, and live video processing, he is obsessed with hypnotic and melodic themes, and has an enveloping, contemplative sound that is playful, sentimental, and at times ominous.
Alex's formative percussion studies were with noted jazz drummer Milford Graves, which brought a unique and expansive approach to his music. Alex's love of electronics, percussion, and instrument building eventually drew him to Mills College, where he obtained an MFA from the Center for Contemporary Music. Modular synth pioneer Don Buchla then asked Alex to join his team, beginning a long commitment to exploring sound and music technology. Today Alex makes ambient music under the moniker Intervales, a term that originates from his New England roots.
Noel Brass Jr. is a composer/keyboardist/educator in Seattle by way of the Chicagoland area, inspired by ambient, blues & cosmic soul. Influences can be traced to sci-fi soundtracks, film noir, ND the legacy of improvisation and afro-futuristic jazz. Founding member of Afrocop, Noel will be joined by current drummer & multi instrumentalist Andy Sells, a long time Seattle veteran (FCS North, Cascadia 10, Select Level). Noel and Andy have worked together for years in various projects and different offsets, and plan on bringing a certain rarefied beauty, balance and soulfulness to the evening.
Curated for Nonsequitur's NonSeq series by Paul Kikuchi.