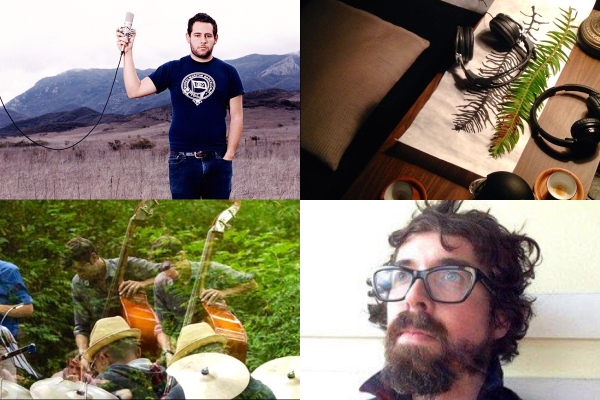 Graphic scores for small ensemble and composed works for piano by John Teske and Nick Norton. A site-specific listening and tea event by Nat Evans precedes the performance.
Composers John Teske and Nick Norton (Los Angeles) present composed works for piano, performed by Cristina Valdes, and graphic/flexible scores performed by local musicians. Nat Evans will present a new site-specific listening and tea event entitled New Forest, preceding the performance. Cristina Valdes will perform Norton's piano piece, All The Wrong Notes, which the LA Times described as "a crazy piano deconstruction…like sticking your head on rattling strings", and the premiere of his Texture Sketches for string. John Teske presents topographies, a series of graphic scores that require musicians to navigate through contour maps composed of musical symbols.
New Forest is a site-specific work created to present ideas from Nat Evans' project, The Tortoise. In 2014, Evans spent several months walking the Pacific Crest Trail as a mobile residency, creating work and making hundreds of field recordings. For New Forest, Evans will gather natural objects, create Chinese ink calligraphic representations of the objects, and arrange them as an environment for people to sit inside of to listen to field recordings and be served tea. The field recordings for this event will be of 2nd growth forests clear cut in the 1940s and 50s, occasionally accompanied by 78 rpm records that were pressed during the same era. Participants will simultaneously hear sounds from the era of transition for the forest and an update as to how it sounds today.