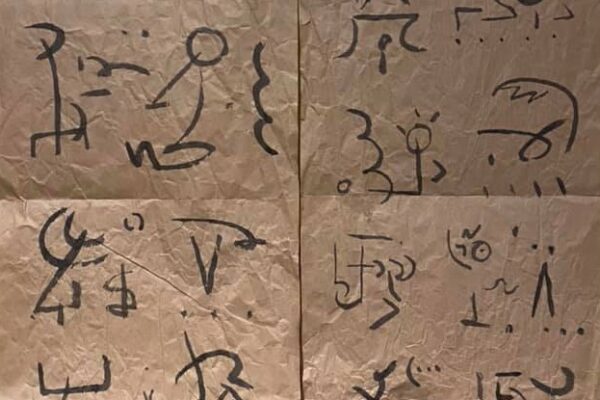 Morton Feldman's For Bunita Marcus (1985) is one of the great piano masterpieces of the late 20th century. Building on a handful of notes and pregnant pauses, Feldman uses his singular talent to spin magic glass and dance through silence. Lasting 72 minutes in one unbroken movement, For Bunita Marcus brings music to the event horizon.  

Multi-instrumentalist Peter Nelson-King will perform the work while showcasing his original visual art in public for the first time, primarily asemic writing on salvaged materials. These pieces, including an enormous scroll, will be arranged throughout the performance space, and audience members are encouraged to walk around to view the works during the performance in a one-of-a-kind immersive experience.
COVID-19 PROTOCOLS: Following the current mandate from WA State public health officials, all audience members at this performance will be required to wear masks regardless of vaccination status. Additionally, seating will be arranged to maintain social distancing; people who live together may group chairs accordingly. Windows will be open, weather permitting.