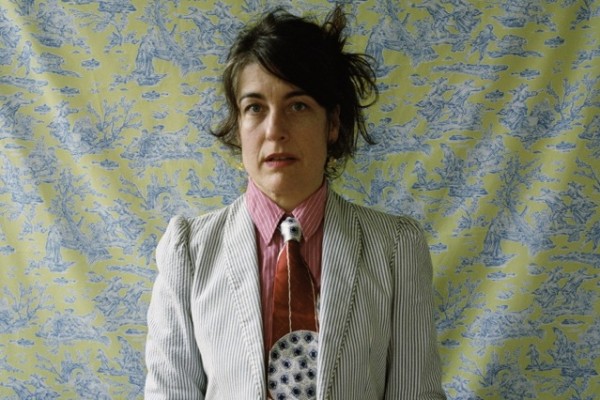 In 2005, Rebecca Gates collaborated with sound artist Jane Phibrick to create Southwest Harbor Songline, an audio piece describing the coast of Maine. Since then Gates has composed and performed her Horizon Line Scores series in Joshua Tree, CA, Mount Hood National Forest, and Sedona, AZ. Horizon Line Scores allow landscape to determine the proscenium and amplification of the performance, while vocals are used to explore and describe the geography of a specific site. For the Wayward Music Series Gates will reinterpret and re-contextualize research field recordings from past scores, using them as a raw sonic data for treatments in live performance with vocals and guitar.
Rebecca Gates is a U.S. based musician, artist, and arts advocate who has released six albums, three as leader of the critically acclaimed group The Spinanes. She has toured internationally, and appeared as a vocalist on numerous records by various artists including The Decemberists, Elliott Smith, and Willie Nelson. Her programs and work relating to issues of sound and space, listening, and artist's roles in their communities have been hosted by PS1, Mass MOCA, Georgetown University, New York University, WFMU's Radiovision Festival, PICA/TBA Festival, and galleries in the United States and Europe. Gates co-curated Ballroom Marfa's sonic exploration of land arts, The Marfa Sessions and is director of Sound and Associates.
Composer and accordionist Kyle Hanson (aka The Murkies) innovated the extended technique described as 'alternating transverse oscillation of the bellows' by which he obtains a shimmering sound and immersive effects. His music ranges from ambient soundscapes to psychedelic pop with many stops in between. Kyle led Seattle's Black Cat Orchestra for many years with partner and collaborator Lori Goldston, producing 4 albums, including one with Mirah, and a song with David Byrne; other collaborators include Amy Johnson, Britta Johnston, Curtis Taylor, Eve Cohen, Bob Jenkins.
Mir is a set of skeletally-composed music-in-progress inspired by the 1997 film Out of the Present by Andre Ujicá. The film is a dreamy, poetic chronicle of daily life aboard the space station Mir over a 10-month period in 1991, during which the Soviet Union collapses.
Presented by Nonsequitur.
(photo: Dan Sharp)