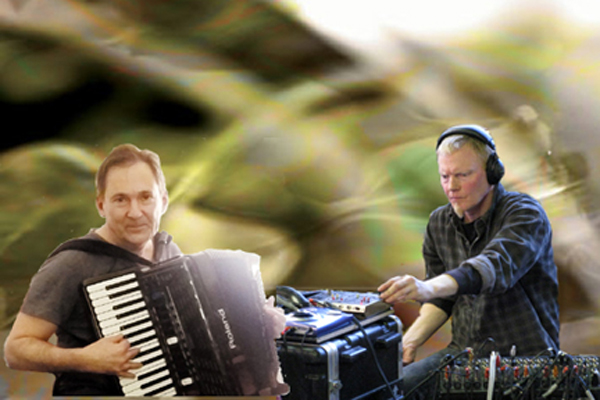 An evening with two veterans of the Seattle electronic music scene. There will be two solo sets followed by a duo set.
Marc Barreca will be playing electro-acoustic loop based compositions with a laptop and MIDI accordion. He has been making electronic music in Seattle since the mid-1970s, releasing a number of projects over the years on the Hawaii-based Palace of Lights label. His most recent PoL releases are the solo project Aberrant Lens, and the brand new double CD collaboration with K. Leimer, Dual Mono.
Rob Angus will perform pieces from his recording projects Ethnoloopography and Slow Rain on vintage sampling keyboards. He is revisiting these pieces after years of performing live acoustic ambient-industrial music as a soloist, in a long-running duo with Jeff Greinke, and in a number of ad hoc improvising groups.