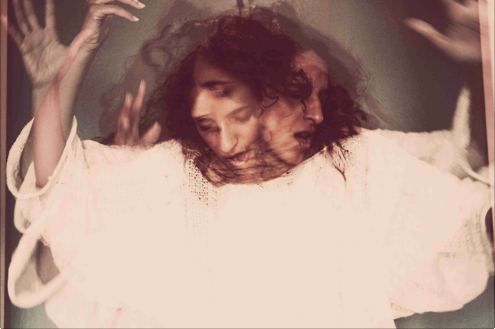 Originally booked as part of the 34th Seattle Improvised Music Festival in February, which was rescheduled due to snow.
Odeya Nini is a Los Angeles-based experimental vocalist and composer with work spanning solo voice to chamber music and collages of musique concrète. As a vocalist she is devoted to redefining vocal interpretation and song through an exploration of extended vocal techniques, and how they resonate with the physical body's language and space.
The duo of contrabassists Abbey Blackwell and Kelsey Mines will play the opening set. Abbey and Kelsey have crossed paths many times in the jazz, improvised, and classical music scenes in Seattle by way of the University of Washington and the Racer Sessions and are excited to play together as a duo.
NOTE: Odeya Nini will also do a Voice and Singing Bowl Sound Bath at the Seattle Sound Temple on Wednesday, Nov. 13 at 7:30 PM. Info and reservations here.