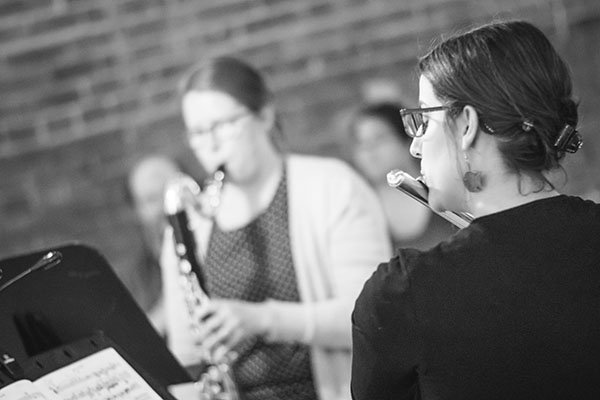 Sound of Late presents a program exploring poetics and music through the lens of voices crossing generations and cultures. Inspired by a trio of composers from the ensemble's second annual call for collaborators, the concert features the world premiere of Anthony R. Green's Collide-oscope V.
Scored for a small mixed ensemble of winds and strings, Green's music explores concentrated colors that spin and collide much like the colors and shards of material found in a kaleidoscope. The work is partially inspired by a poem by Francis Ellen Watkins Harper entitled Let the Light Enter. In her poem, Harper reflects on Goethe's last words, a prayer for light.
On a Poem By Miho Nonaka: Harvard Square by Shawn E. Okpebholo is a virtuosic solo for flute that plays with the concept resonance. Although it has specific meaning in music, figuratively speaking, resonance can also mean evoking images, memories and emotions, which the Japanese poet Miho Nonaka beautifully achieves in her poem Harvard Square.
Evan Williams' the waters wrecked the sky for solo clarinet takes its name and subject from a poem by Emily Dickinson. Just as the poem anthropomorphizes a storm and the affected area, the clarinet brings life to the words with tremolos representing the winds, beautiful gestures and multiphonics representing the sky, and violent sweeping gestures representing the stormy waters.
The program also includes Eve Belgarian's mystical solo for horn and electronics, Einhorn, and Tina Davidson's joyous Never Love a Wild Thing.
Founded by a tightly-knit collective of musicians, Sound of Late introduces audiences in Portland and Seattle to the leading creative voices of our generation. Since their first concerts in 2015, the ensemble has premiered over 100 works by American composers through concerts, residencies, and community projects.