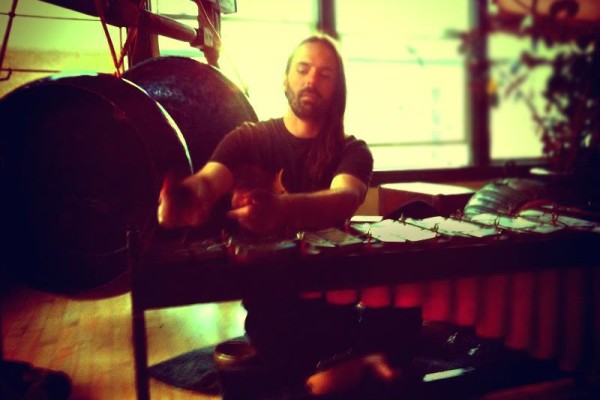 Composer Stephen Fandrich presents improvisations and compositions for just-intoned piano along with a program of unusual musical pairings, with very special guests Gamelan Pacifica and Del Sol String Quartet.
Stephen Fandrich will perform compositions and improvisations at the piano in an "8 series" just intonation, and will present two unusual instrumental combinations with Javanese gamelan. Iron Tears, for String Quartet and Javanese Gamelan, and Ketawang Chroma, for Diphonic Singing and Javanese Gamelan.
Hailed by Gramophone as "masters of all musical things they survey" and two-time top winner of the Chamber Music America/ASCAP Award for Adventurous Programming, San Francisco's Del Sol String Quartet is a leading force in 21st century chamber music.
Gamelan Pacifica is a Seattle ensemble based at Cornish College of the Arts and led by composer Jarrad Powell, specializing in the intersection of Javanese tradition and contemporary composition. "With an air of timelessness, Gamelan Pacifica has done an unparalleled job of taking gamelan music to new heights, while remaining respectful to the roots and cultural significance of its instruments." SOMA Magazine.
Stephen Fandrich is a 20-year veteran as instrumentalist, composer, vocalist, and instrument curator with Gamelan Pacifica, composing for them what director Jarrad Powell called the world's first piece combining harmonic singing and gamelan. He also founded the Seattle Harmonic Voices. Currently, Stephen can be found consistently performing, producing, and creating behind the scenes at the weekly house concert series known throughout Seattle as Spite House, composing and improvising at his piano in various forms of just intonation (the harmony of harmonic ratios), and performing music influenced by the ancient tonal colorizing form of raga in the piano/saxophone duet Outlaw Space with saxophonist William Monteleone.
Presented by Nonsequitur.