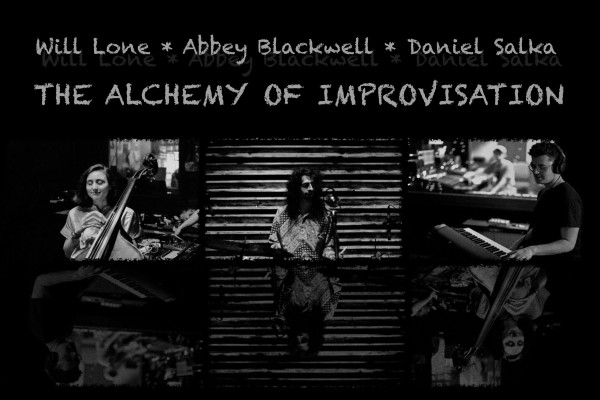 The Alchemy of Improvisation is a cross-genre, improvised musical project bringing together the varied talents of bassist Abbey Blackwell, drummer Will Lone, and pianist Daniel Salka. The trio blends genres and styles into a tapestry of improvised music, aimed at representing the mystical qualities of life and sound – an alchemical process of music-making in which consciousness transmutes sound and sound transmutes consciousness.
Born and raised in Seattle, pianist/keyboardist Daniel Salka has had a lifetime interest in music-making. His love for jazz developed participating in Roosevelt High School's jazz program. This led him to the University of Washington to study with jazz masters Ted Poor, Cuong Vu and Marc Seales, as well as perform with iconic guitarists Bill Frisell and Ben Monder. He graduated in 2018 with degrees is Jazz Piano Performance and Environmental Studies.
Abbey Blackwell is a double and electric bassist in the Seattle area. Since graduating from the University of Washington in 2013 with a Bachelor's of Music in String Performance, she has expanded her skill set to more fully include jazz, improvised, and rock 'n' roll music.
Will Lone is a drummer and improvising artist who has been immersed extensively in music since 1998, cultivating a dimensional and melodic style of drum set playing. He performs regularly in and around Seattle with numerous groups of different styles, and has worked with acclaimed musicians including David Haney, Bill Anschell, Rob Scheps, Nathan Breedlove, Jim O'Connor, Tom Varner, and many others. He is also a member of Gamelan Pacifica, one of the finest ensembles devoted to the performance of music for gamelan in the U.S.