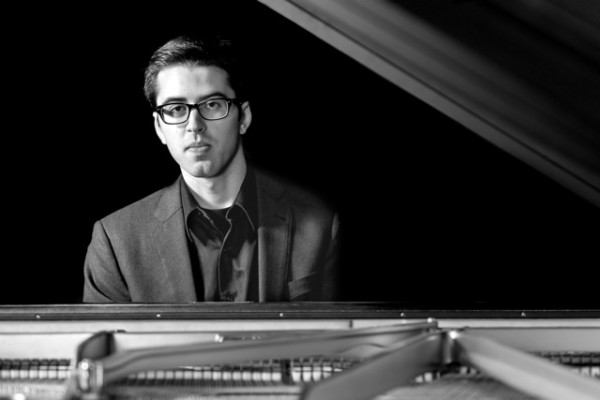 This piano recital celebrates the diversity of music in our time with works by celebrated British and American composers. It ranges in style from neo-romanticism to jazz-classical fusion, and in inspiration from the English countryside to the shores of the Pacific. The recital also commemorates the birthdays of Howard Skempton (70) and Frederic Rzewski (80). The piano is joined by piccolo for the performance of a dazzling piece by Seattle-based composer Ken Benshoof. The program concludes with the American premiere of a piano fantasy by John Joubert based on Jane Eyre, the composer's internationally acclaimed opera.
Images – Howard Skempton
The Stourhead Follies, Op. 4 – Ian Venables
I'm Still Here – Stephen Sondheim/Frederic Rzewski
Spindrift – Ken Benshoof
Lyric Fantasy on Themes from 'Jane Eyre', Op. 144 – John Joubert (American Premiere)
Eric McElroy is an American composer-pianist based in England at the University of Oxford. Colleen McElroy plays flute/piccolo with the Spokane Symphony and Boise Philharmonic and teaches privately in Seattle.