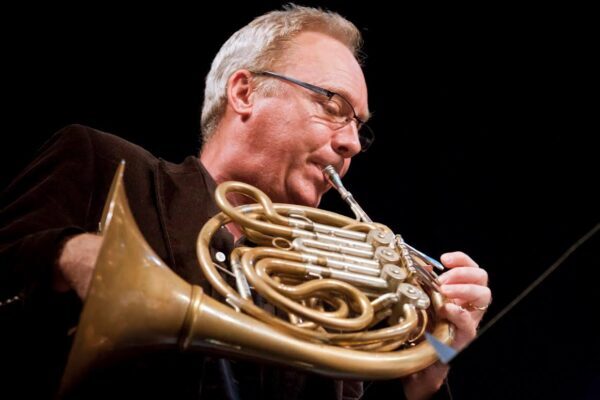 Improvisations and Meditations for Julius Watkins
Join top French horn improviser Tom Varner for a series of works with Neil Welch, Greg Campbell, Samantha Boshnack, Jim Knodle, and more. In the concert's second half, these improvisers will be joined by ten French horn players in a "sound meditation" honoring Tom's hero, the great French horn pioneer Julius Watkins (1921-1977), who would have turned 100 later in the week. Beautiful sounds all around — literally, in the wonderful Chapel space. The French horn players will include Addison Kotulski, John Turman, Matt Shevrin, Josiah Boothby, Suzan "Zen" Anderson, Jeffrey Snedeker, and Hayden Douglass.
COVID-19 PROTOCOLS: Following current mandates from King County & WA State public health officials, all audience members at this performance over age 5 will be required to wear masks. Chair seating will be arranged to maintain social distancing; people who live together may group chairs accordingly. Windows will be open, weather permitting. Audience should be aware that the performers will be playing wind instruments.