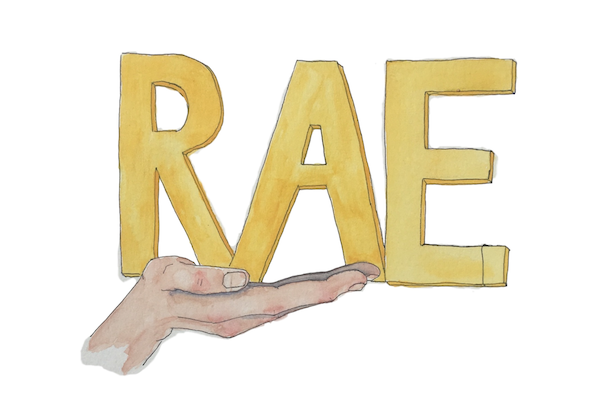 Rae consists of Abbey Blackwell (bass), Ronan Delisle (guitar), and Evan Woodle (drums). The group plays Abbey's compositions, which are focused around lyrical tunes and sometimes jarring harmonies that complement each other, offering relatable melodies with an avant-garde undercurrent. Abbey, Ronan, and Evan's background in free improvisation and jazz bring the songs to life . The individuals are a part of the Racer Sessions community and play in a wide variety of jazz, rock, and avant-garde projects. All of those strands can be found in Rae's music. Venmo: $abbey-blackwell

This concert was given on June 8th, 2019 at the Chapel Performance Space as a partial fulfillment of Abbey's master's program at the University of Washington. The concert was well received, played to a packed house of friends and colleagues. Since then, the group has recorded these songs for an as-yet-unreleased record.
With the Chapel closed indefinitely due to the COVID-19 pandemic, the Wayward Music Series moves from the concert hall to the living room. In place of our usual ten monthly concerts, Nonsequitur is commissioning ten Seattle artists each month to create a series of streaming audio sessions of previously unreleased material.