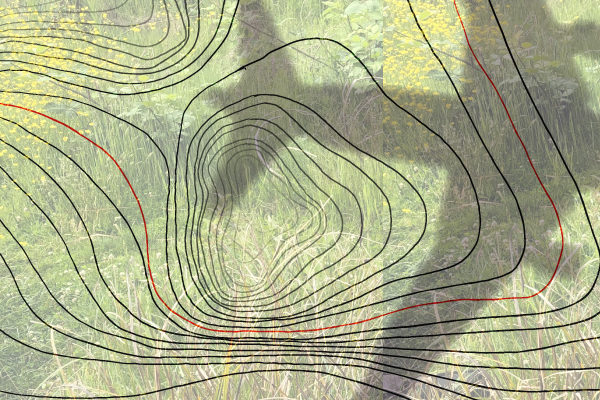 Bryan Lineberry is a Seattle-based sax player and sound pusher known for sonic exploration and dynamic expressionism. Gregg Miller is a Seattle-based sax player and political theorist. He admires work that combines the indeterminacy of sound(s), the openness and risk of collective improvisation, and the force of political commitment. Anjali Grant is a Seattle-based artist and architect.
Since COVID-19 began, Bryan and Gregg, like all musicians who believe in the power of practicing art in person and as part of a community, were sad because they could no longer do just that. As the weather turned warmer, we decided to meet outside and play – at a safe distance. Gregg found a lush dell in Jefferson Park in Beacon Hill. The recording captures the live event more or less as it happened with birds and wind and planes overhead, the occasional chatter of passersby. The session was recorded with field microphones with minimal post-processing. Anjali Grant did the cover art which features the topographic detail of the dell in Jefferson Park.
As if the pandemic weren't enough, we would be remiss if we didn't acknowledge the psychologically and politically fraught context of our playing: Say his name: George Floyd. Say her name: Breonna Taylor. Black Lives Matter.
With the Chapel closed indefinitely due to the COVID-19 pandemic, the Wayward Music Series moves from the concert hall to the living room. In place of our usual ten monthly concerts, Nonsequitur is commissioning ten Seattle artists each month to create a series of streaming audio sessions of previously unreleased material.