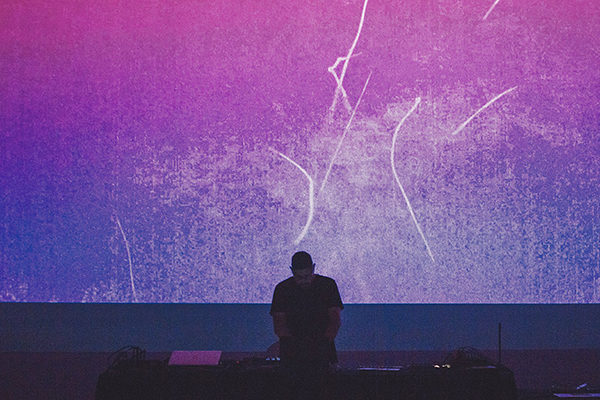 Yann Novak is a queer interdisciplinary artist and composer based in Los Angeles. His work is guided by his interests in perception, context, movement, and the felt presence of direct experience. Through the use of sound and light, Novak explores how these intangible materials can act as catalysts to focus our awareness on our present location in space and time.

Mountain, Fire, Holding Still originated as a durational performance/installation created by taisha paggett and I in the Outer Peristyle of the Getty Villa. The event was a meditation on death, labor, and blackness in antiquity as it relates to the contemporary body, and a performance-as-vigil for past and future lives. The sound was meant to support taisha both physically and mentally while she moved through the 38,000 square-foot space over the span of 10 hours. I hope that this exclusive reinterpretation of the original material can offer similar support to anyone looking for it while we fight for equality and justice during these isolated times.
With the Chapel closed indefinitely due to the COVID-19 pandemic, the Wayward Music Series moves from the concert hall to the living room. In place of our usual ten monthly concerts, Nonsequitur is commissioning ten Seattle artists each month to create a series of streaming audio sessions of previously unreleased material.